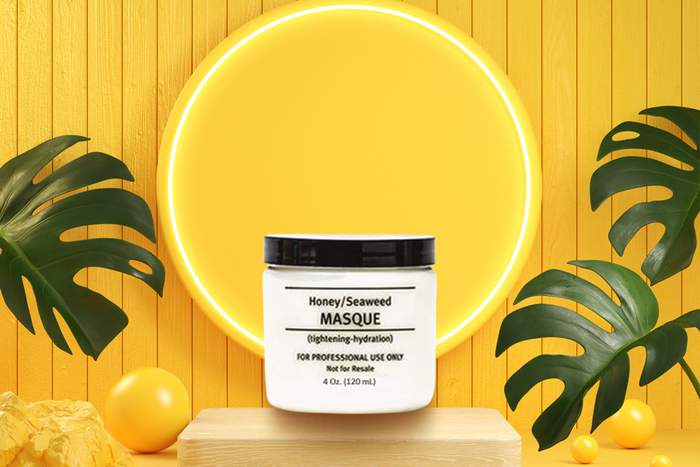 This mask was developed for mature skin types. This 
combination of ingredients will provide suppleness, 
moisture, tightening and firming as it nourishes and 
feeds the skin with additional antioxidants and calm-ing 
properties.
Directions:
Apply with fan brush or spatula a thin layer of mask 
onto cleansed dry skin. Note; For additional firming & 
tightening, apply a thin layer of Derma MD Matrixyl 
3000 under the mask and allow to absorb. Allow 
mask to dry and remain on skin ap-proximately 15-20 
minutes. Remove using tepid water and sponges or 
moistened soft gauze. Proceed with skin care regimen.
Key Ingredients:
Ascorbyl Palmitate - Antioxidant
Algae (seaweed extract) - Revitalizes and moisturizes, 
providing sup-pleness, tightening and firming while 
nourishing the skin.
Honey Hydrates - Moisturizes, tightens and occludes.
Apricot Kernel Oil - Occlusive and moisturizing.
Contains high content of vitamin C.
Available Sizes:
120ml/4oz PRO