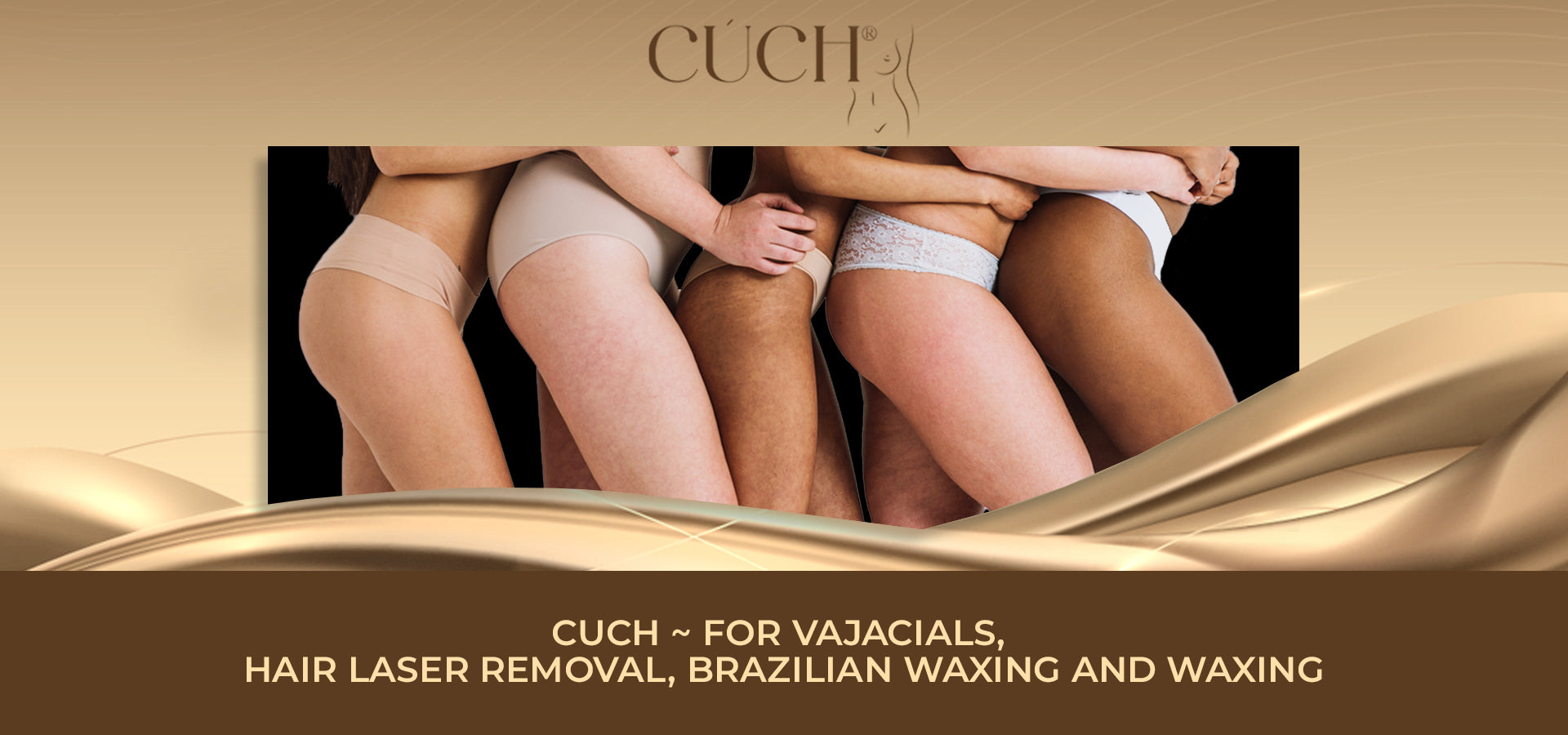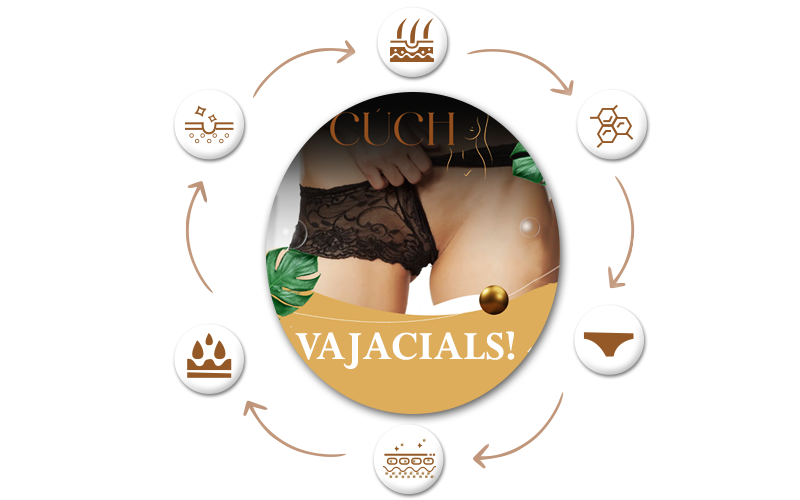 BENEFITS OF A VAJACIAL
1.Clean out pores.
2.Treat Ingrown hairs.
3.Remove dead skin cells.
4.Smooth bumps around top pubic mound/bikini line.
5.Lightens dark spots/hyper-pigmentation.
6.Prevents vaginal/vulva acne foliculitis while putting moisture back into skin.
Magical Ingredeients
Azelaic Acid ~ Licorice Root
FAQs
Can you get a vagacial while pregnant?
Yes,the topical products used are totally safe for pregnant woman…If the woman has extremely sensitive skin, we advise contact physician to discuss options.
How long should Client wait after waxing to get a Vagacial?
Ideally is preferred after waxing, but can be performed up to 7 days after...This allows the hair growth to form just beneath the skin so the treatments received that target ingrown hairs can bemost effective.
Do Clients have to remove hair for a Vagacial?
Yes, Vagacialsfocus on the skin and ingrown hairs &in order to target your skin and ingrown hairs we need the hairto be removed.
Will a Vagacial Effect pH 9 Balance?
No, asnopart ofthe vagacialinvolves the actualvagina(internal area) a vagacial has no impact on clients pH balance. Vagacials only work on the vulva (outer vaginal area).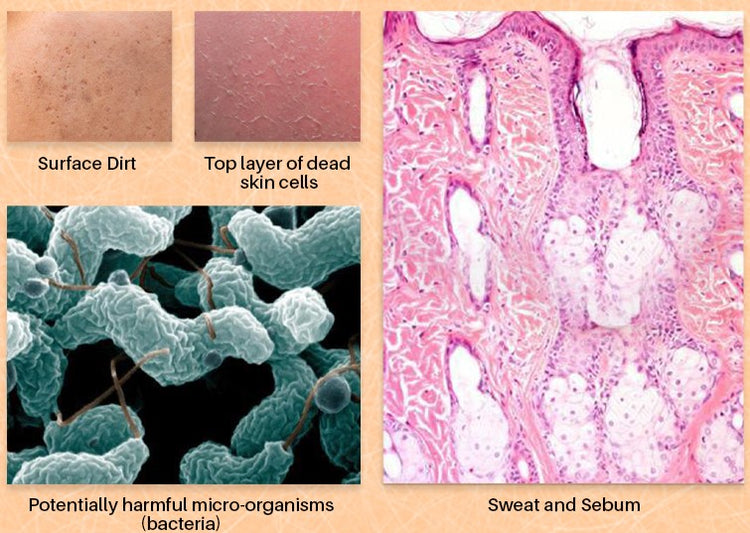 Contradictions
Contradictions

• Irritated/inflamed skin
• Oedema in the area
• Pubic lice

Led Light Contraindications

• Medicationsthat cause light sensitivity (ex: tetracycline) topicalsteroids,thyroid conditions)
• Light Sensitivity
• Photo Allergy

High Frequency Contraindications

• Broken/ Open Skin areas
• High Blood Pressure
• Broken Capillaries
• Spider Veins
• Pregnancy
Suggested Protocols
FOLLOW THE SUGGESTED CUCH® VAJACIAL RECOMMENDED REGIMEN! NOTE: You can always double check with your skin care specialist regarding the products recommended.
CLEANSING:
Choose a gentle cleanser of your choice (CUCH® will be introducing one SOON)! Note: It can be a natural milk/creamy with antibacterial properties, and or a foamy cleanser The reasoning behind cleansing to reduce future production of sebum, hygiene, keeps area free from Bacteria, and maintains freshness.
REDUCE DARK SPOT AREAS:
PRIVY LIGHTENING GEL was formulated to lighten any pigmented areas and to brighten skin tone. This can be used underarms that can be of darker skincolor than rest of body, and also on the intimate areas, sometimes between the thighs that develop pigmentation issues over time.
EXFOLIATE:
SOFT SHED EXFOLIATING MIST was formulated to gently stimulate the circulation, reduce future razor bumps, help rebalance the pH and remove the remnants of the cleanser from the skin. Additional ingredients will help treat, hydrate and and make skin feel refreshed.
MOISTURIZE AND HYDRATE:
DIPPED IN MILK INTIMATE BUTTER was formulated to moisturize, hydrate and keep ares soft and supple. Additional ingredients will maintain hydration , prevent itching, prevent irritation, keeping skin feeling Fresh, hydrated, soft and satiny.
CALMING MIST:
SILVER HAZE PROBIOTIC CALMING MIST was formulated with pure probiotics to protects the intimate areas own skin microbiomes and the NANO SILVER will act as an antibacterial component.